Hey y'all! It's Fridaaaaay! I'm so happy that it is finally Friday. I literally feel like this week has lasted forever. I've got so many exciting things to tell you!
drumroll please....
I got a promotion yesterday. To MANAGER!
Guys, this is huge. Like, I have been waiting, and waiting....and waiting....for forever. I kept thinking it was coming and then I'd hear nothing. Finally yesterday the General Manager asked to talk to me and I knew right then and there. I'll be managing the store (drycleaner) I currently work at. We have another store that the other manager (my old manager) will be managing. I'm just so excited for the opportunity especially since I'm only 20. This is going to be such an amazing learning experience. I immediately went and bought a big desk calendar of my own so I could make schedules and such. Plus, I'm super excited to make my new office look adorbs!
If any of you are managers PLEASE let me know some advice on how to stay organized and keep it together. I would absolutely love anything you have to give!
Okay...on to my Friday favorites! I'm linking up with the fabulous
Lindsey
for Friday Favorites! This is one of my most favorite link ups for the simple fact that I get to share with you what I love and I get to see what you love. Here ya go!
Girls, you must go buy this chapstick. Right now. Before your lips even begin getting chapped. It is amazing...so moisturizing and has the lightest scent/taste to it!
Someone please tell me why I have never picked this up before? I seriously bought it two days ago and I'm in love. It cleanses with a very light cucumber taste and leaves my face feeling super soft. To the point that I wouldn't have to use a heavy night moisturizer if I didn't want to. Plus, it takes my eye makeup off without rubbing at all! And besides, you can't beat under $5.00 at Walmart!
If you don't know what
Little Black Bag
is y'all really need to head over there. It's basically a "subscription" service in which you pick one item of any value the site is currently offering. It'll take you to the checkout page when you pick that item and you'll pay for your bag. Then it'll put two-three more items in your bag but you won't know what they are until after you pay. The cost is $54.90 with shipping if you get a "monthly subscription." After you pay for your bag and see your other items you can trade with other members who have open bags and acquire different items. They give you a week to trade your items. It's super fun! If you have a "monthly subscription" but don't want a bag that month you can skip without being charged. I've got so many cute jewelry items off the website for so much cheaper than retail! Sometimes my bag ends up being worth almost $200 when I only spent $54.90!
Target shorts! Holla, go get you some
here
...or at your local Target. I have all but the red pair and have been in love with them all summer. They are so lightweight and reversible if you need to switch it up!
I just couldn't wait anymore to make my house smell like fall. I just couldn't guys. Bath & Body fall scents are the absolute best. Hands down. This is like heaven! I can't wait to put my wallflower in and just lay in my bed sniffing the air. Joking, who does that?
This smells like sweets. Cotton Candy maybe? But a little less sweet. Like Pink Chiffon toned down. Lanta, I could spray this all day long!
What are your favorites today?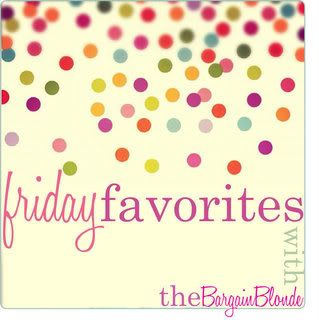 P.S. Go check out my giveaway here.