Hey Ladies! Does anyone else wonder where the time goes? An hour these days feels like seconds! Lanta. Anyways, I'm going to link up with
The Bargain Blonde
today for a fun little post about what I do at work.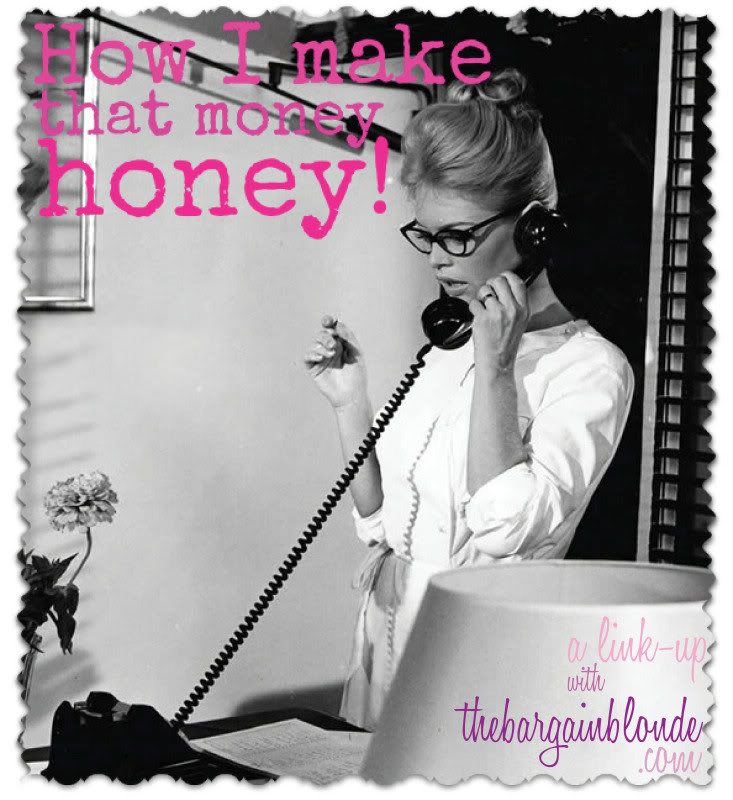 Now, I haven't graduated school or anything fancy like that but I do still have a full time job that I wouldn't mind keeping even after I graduate for a while. I currently work the front counter at a local dry cleaner. I really do love it. Yes, it's hot, the customers can be so rude, its hard to stand for hours on end dealing with dirty clothes; aside from all that though I love the unexpected and meeting someone new literally every day. I've got regular customers that come in once a day or new customers that rave about how sweet I am. I love it.
As long as I can remember I've had a job dealing with customers. I worked at a snow cone place, a clothing store, a hospital, and at a restaurant. I've always dealt with people and I really love it. At this job I have a lot of responsibility, basically I act as an assistant manager. If an article of clothing gets ruined I have to discuss it with the customer and give them their options on replacing it. If something goes missing I have to find it. At the end of the day I balance the registers. It is definitely a lot of work but I enjoy being busy and occupied. I also maintain a lot of the marketing. I run our facebook and twitter pages and keep track of special offers that we're running.
At this particular store we also have a mailing center so I mail packages, envelopes, etc. which keeps us pretty busy in the down time we have in drycleaning.
As to if I use my degree, obviously I don't because I don't have one. I think this job has taught me much more than school could. I have learned a lot about dealing with the public and managing a business from working here the last two years.
If I could do anything in life and get paid for it I would really love to blog full time and be a stay at home mommy when I have kids. If R. ever started a car restoration business or a junk yard I would definitely help on the business end of that too.
Here's a little cleaners funny for ya. I know it's highly inappropriate for a Monday but it's what get's me through!
What do you do for a living?
I'm also linking up at
Glitter and Gloss
for Mani Monday, duh! Sorry my nails are always so boring, I don't have the patience for anything other than a solid color!
Sally Hansen Pacific Blue
I hope all you dolls have a fab Monday!