Hey lovelies! Today I'm doing my first Friday Favorites and linking up to
The Bargain Blonde
! What excitement. Let's just get started.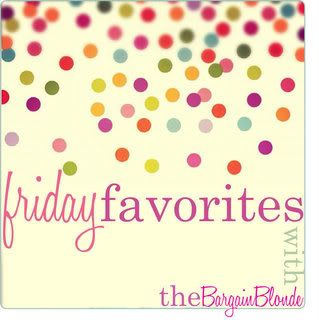 via
Favorite Drink
Guys I'm so serious right now I got a serious craving for iced coffee of some sort this week and we don't have a Starbucks where I live. Our coffee shop closes before I get off work which causes a major problem for me. So I turned to the local gas station for some Starbucks Frappuchino in Mocha. Yum. These are delish, but quite expensive so I have to contain myself.
I have been adoring this gorgeous color lately. I use it all over the lid or in the crease if I'm going with a super natural look. NYX has some of the best eyeshadows in my opinion. The pigmentation is wonderful and they are so soft and blend able. My current fave is in the color Iced Mocha (do we see a theme coming on here?)
Alright y'all, Jimmy Johns is some of the best food around. If you have JJ in your area you need to check out the #12 (Beach Club.) DELISH. I obvi get no mayo (yuck) but it is summer in a sandwich. I eat this thing all year around and at least twice a week. So. Freakin'. Good.
You guys are gonna laugh so hard when you hear this one. Duck Dynasty. Yep, a show about a bunch of rednecks making a fortune making duck calls. I know that sound redic but it is HILARIOUS. First of all their wives are gorgeous and they are these crazy back woods boys doing all sorts of crazy man stuff. Second, I promise if you don't laugh at least 6 times watching this show that you're probably in some kind of deep depression. It is hilarious (but don't let my boyfriend know I secretly enjoy watching this with him cause he will think he is the king of the TV forever and then I'll never get to catch up on Teen Mom.) Just watch it one time, you'll pee your pants.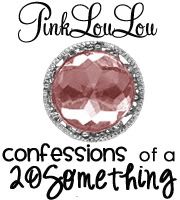 My favorite blogger this week is probably
Pink Lou Lou
. Her posts are hilarious, especially about Sadie Belle, her pug. They are literally two peas in a pod. I've been addicted to her blog this week. She seems so down to earth and honest yet she is interesting and funny. Check her out!