Hey lovelies, today I'm bringing you a pretty awesome review & giveaway. This is for all of you creative dolls out there, especially if you like to preserve your memories through scrapbooks and photo books!
Now, as a student who works full time there is no way I have the time to scrapbook. I LOVE scrapbooks because they are so personalized and it's such a nice way to preserve memories and milestones. I hope when I have my own babies I have the time because I just love them! My Memories Suite makes it SO easy to put scrapbooks and memory books together! Everything is digitalized which means it is literally so easy to make a gorgeous book! They have pre-designed templates and calendars or you can download individual papers, embellishments, frames, and word art to personalize your own pages. When you download the individualized files you can also print one photo with a pretty paper background and just frame it instead of a scrap booked page. This software is SO versatile.
Here is a page I created in under an hour, yes, under an hour! It's really plain and doesn't have too much detail but I really like the look of this page if you just wanted something to frame rather than create an entire book.
This is a senior picture of mine so I just added the Senior 2010 text with Prima Ballerina at the top. I could easily print this off for my family for a gift or for myself to put out as a decoration.
My Memories
has an amazing array of templates and packages to choose from. They have a TON of free sets and most of the other sets & embellishments are going to be between $0.75 and $4.99. Seriously amazing.
In honor of Valentine's Day coming up here is an example of an entire set, including, paper and embellishments, for $2.99. As you can see there are words, hearts, bows, and papers (20 to be exact!)
This is honestly the best scrapbooking software I have ever come accross. I would gladly create my own photo books and layouts to have professionally printed. I'm actually really excited to be able to start creating layouts and actually doing something with my pictures from high school and some of my adventures! Especially when I start having my own babies!
I'm so excited to make some more layouts and share them with you. In the mean time you can enter the giveaway to win a full version of My Memories Suite software (a $39.97 value!) Please just follow the rafflecopter below for all the possible entries.
**If you would like to purchase the software you can use the code
STMMMS30182
for $10 off the software and a $10 coupon to the MyMemories.com store. Go here to get your very own digital download.
a Rafflecopter giveaway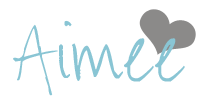 Disclaimer: This post is sponsored by MyMemories.com.